Shoring Frames and Accessories
SHORING STEEL FRAMES
Shoring frames are ideally suited for supporting heavy Loads. Each leg can safely support up to 10,000 lbs.
Tube specifications:
Legs : 2-3/8" OD, 0.154 wall thickness.
4×4 frame, 48.8lbs/pc (22.15 kg) # 300404
4×6 frame, 69.3lbs/pc (31.45 kg) # 300406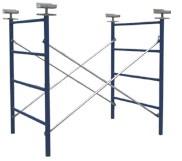 SLAB GRAB
Specification:
Range: 5 inch to 12 inch
Weight: 24lbs(10.89kg)
Capacity: 67lbs ( 3:1 safety factor)
Slab grab is used to protect open surfaces in accordance with OSHA.
NOTE : guardrail systems shall be installed along all open sides and ends of platforms according to OSHA Regulation.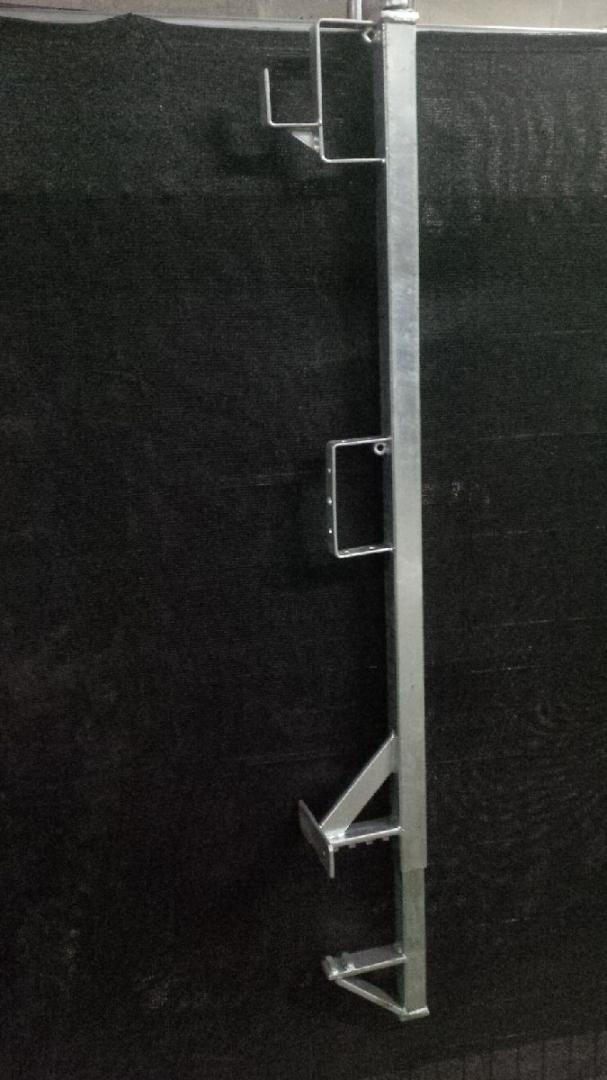 HDG POST SHORES
Our design is to make an excellent balance between quality and cost. It enables us to provide the market with the same capacity as predominant suppliers.
Engineering Data

Post Shores- Cold Galv.

 

DESCRIPTION

Code#

Weight

ADMITTED LOADS (LBS)

 

 

(Kg)  
(Lbs)

CLOSED

OPEN

Post Shore #0-( 3'10- 5'9)

302000

14.2

30

8995

6084

Post Shore #1-( 5'10-9'10)

302100

17.2

38

8995

6084

Post Shore #2- (6'6-10'8)

302200

18.3

40

8900

4700

Post Shore #3- (7'11-13')

302300

20.1

44

8500

2950

Post Shore #4- (9'2-16'1)

302400

24.8

55

8000

2070

 

- All above based on physical tests in independent labs.

- Pin dia. 14 mm (9/16") in tempered steel C45

- Fine adjustment with external thread

- Electrolytic Galvanization

- All have 3:1 Factor of Safety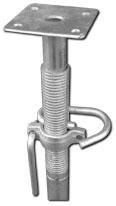 SCREWJACK
Specification:
Finish: electro plated
Weight: 13.9lbs (6.3kg)
Code: 300030
Hollow steel tube 1.90" OD x ¼" wall

BRACES
Made of 1" OD x .100" galvanized tube.
Available sizes :
| | | |
| --- | --- | --- |
| 325207 | 2×7 | 14lbs (6.35kg) |
| 325407 | 4×7 | 15lbs (6.5kg) |
| 325410 | 4×10 | 20.6lbs (9.34kg) |
Base Plate
Specification:
Finish: powder coat or electro plated.
Weight: 5.5lbs(2.49kg).
Code: 332010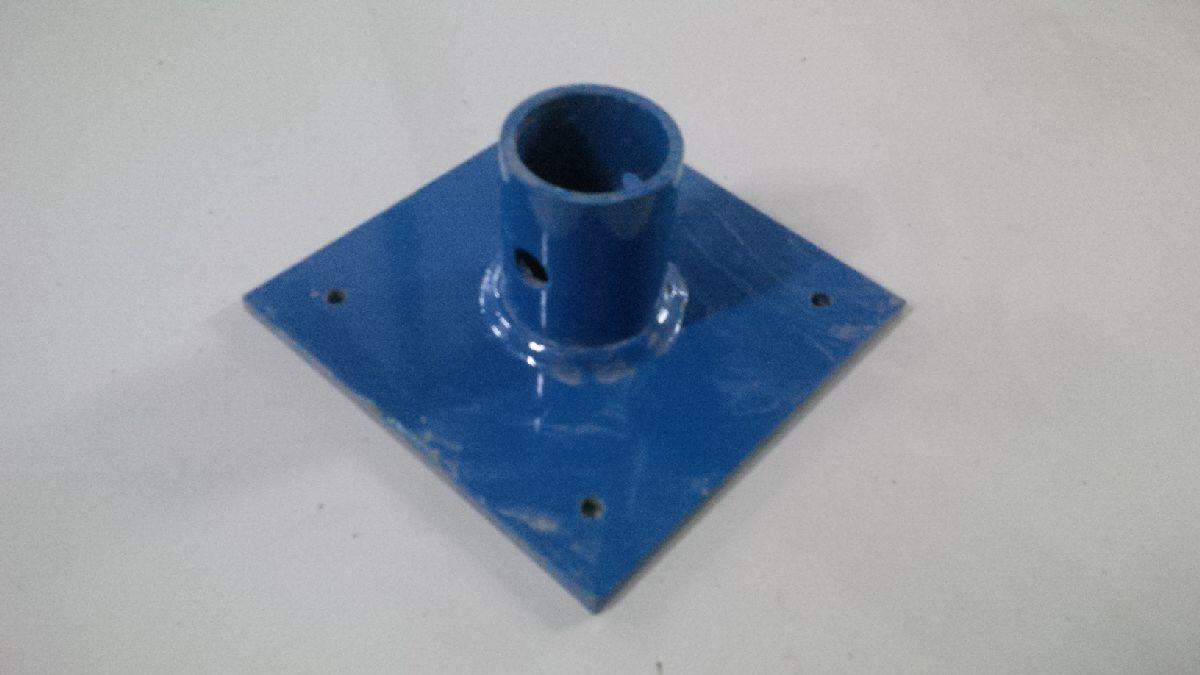 CONNECTORS
Specification:
Size: 1.90 " OD x 7-1/2" L, with ½" collar
Weight: electro plated, white.
Weight: 1.5lbs/pc (0.68kg)
Code AF: 300050
Code SF: 300060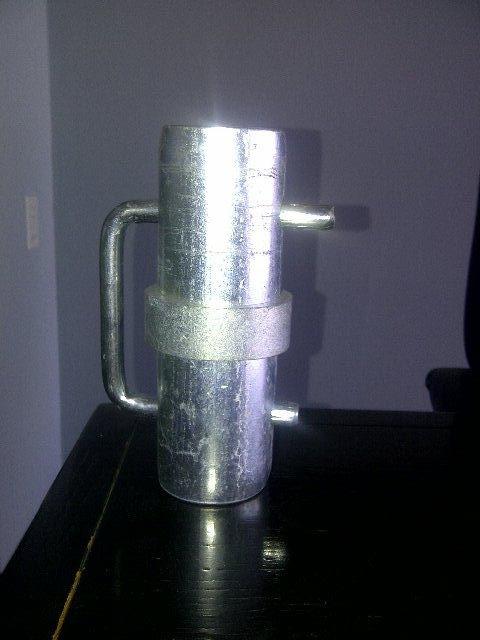 HD ALUMINUM PROP
Sizes: 120, 250, 350, 480, 625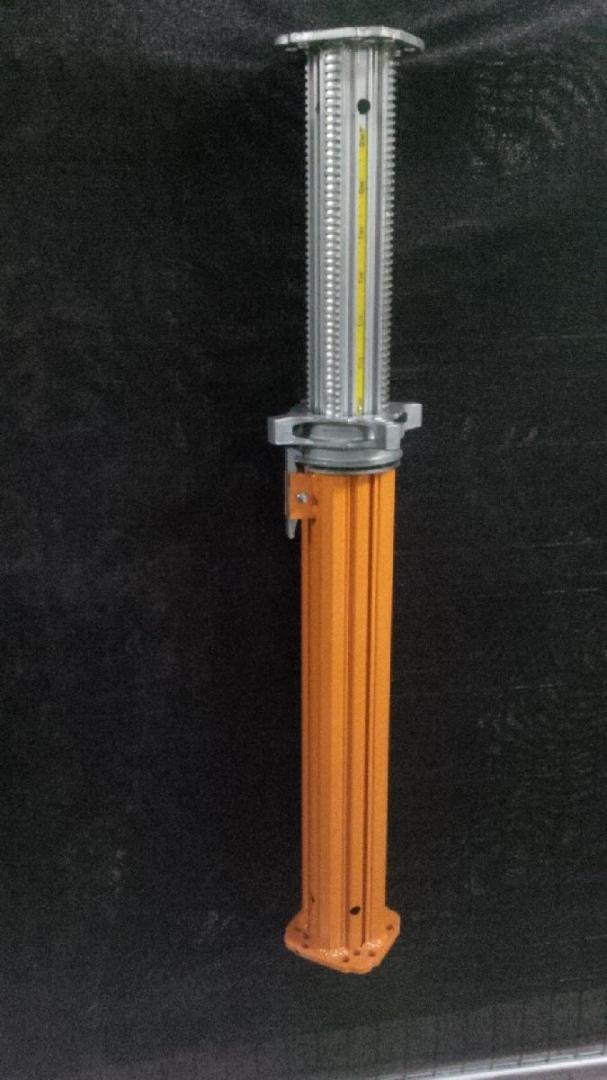 Shoring frames and accessories